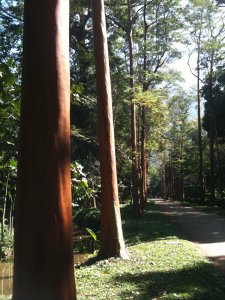 Jardim Botânico is a neighborhood in itself with the famous botanical garden and its vertiginous alley of imperial palm trees. But in this majestic garden (consider a two hours visit is a minimum) of 6200 tropicals species pampered by exotic birds and devoted gardeners, another splendid alley is my favorite : the Pau-Mulato tree, native of the Amazon region, reaches a height of 20 to 40 meters, and from July to September, its trunk turns to red-orange, then green, and little by little, returns to its original "mulatto" color. Must see !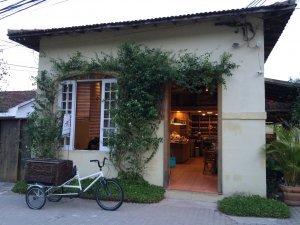 On the edge of the garden, Tom Jobim, brother figure of bossa-nova, has his very moving memorabilia space, just across La bicyclette, a bakery and café you won't miss for lunch. Rua Jardim Botanico, 1008
A short walk away, Parque Lage is another appealing green promise. In line with the Cristo Redentor just above, on the edge of Tijuca primal forest (part of fragile Mâta Atlantica), the public park houses the Escola de Artes Visuais. No wonder that Nicolas Ghesquière has chosen this lovely Belle Epoque palace for his aftershow party (besides, his Gucci's fashion show was held in iconic Niteroi, across the bay) …as the mansion was notably featured in 2003 by Snoop Dogg's single "Beautiful" music video.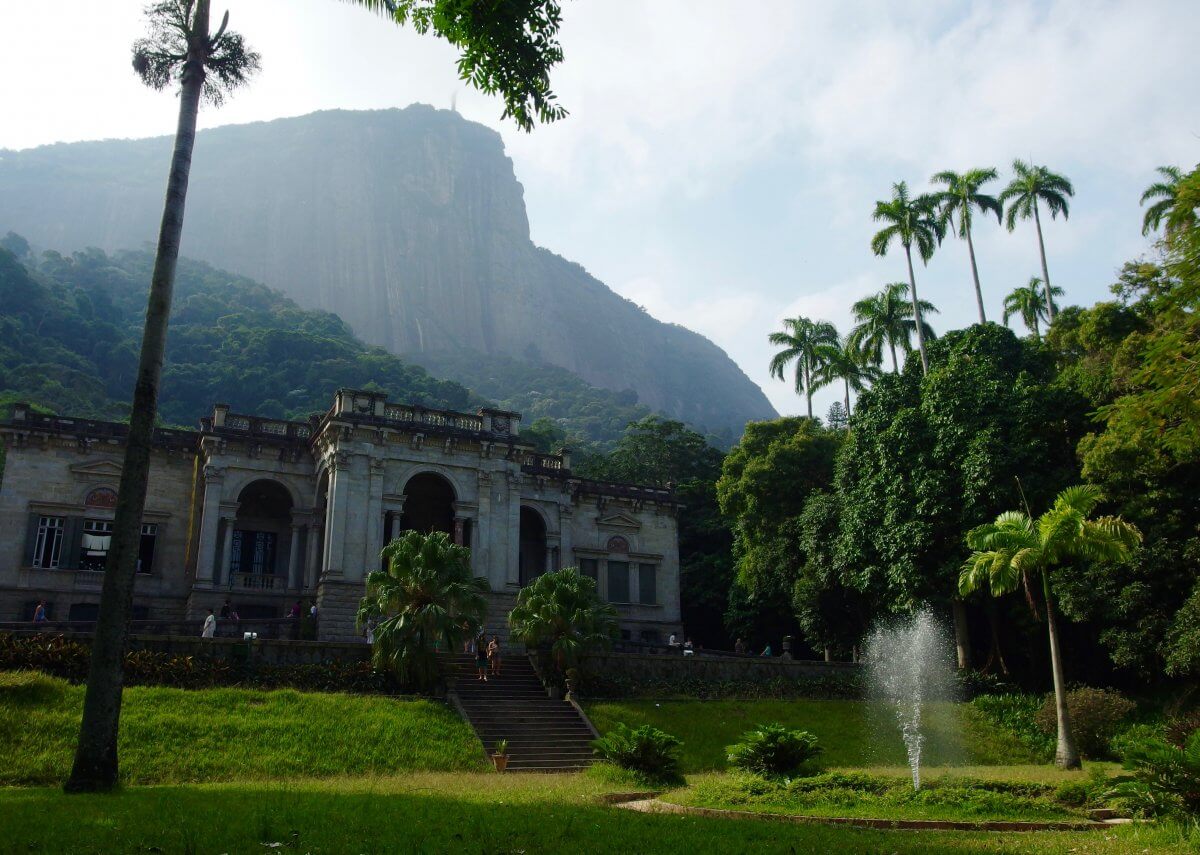 Though, the old stalls are the kingdom of cheeky monkeys, the enchanting park belongs to students carrying their sketchbook and the Plage café around the atrium pond is a perfect haven for dreamers.
Rua Jardim Botânico 414 (Jardim Botânico)