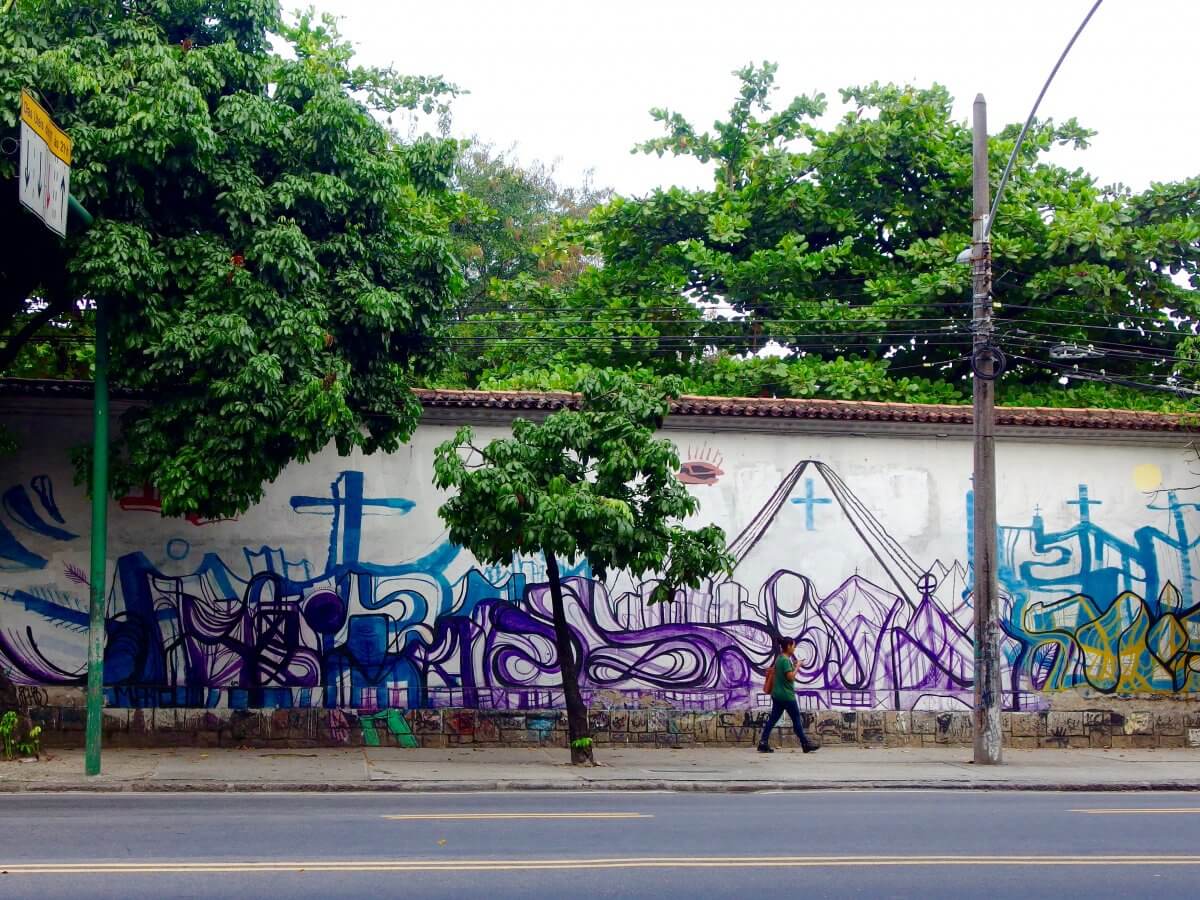 No place like the Cidade Maravilhosa to chase throw-ups and pieces on walls and sidewalks. Including into one of the 750 favelas often set as "morros" (hills) where the best views display opposite the worst poverty. Everywhere, a tropical languor overwhelms the traveler but also strong messages down the streets and along end-to-end walls, staircases, front doors, telephone booths or electric plots. Graffiti has become a carioca political language and city's authorities remain in a permissive consensus and more and more, encourage official crews …for the Olympics, a 190 meters end-to-end (3000sqm) was commissioned to Eduardo Kobra in the new Porto Maravilha area
Rio's phenomenon now extends beyond a very active and accurate local community. Burners come from around the world, Brooklyn, Berlin or Melbourne, to use their cannons or mop markers where they are allowed to dress-up. Watch out for no "going over" landmarks. Kings could be mean …and the answer to "toys" seriously harsh.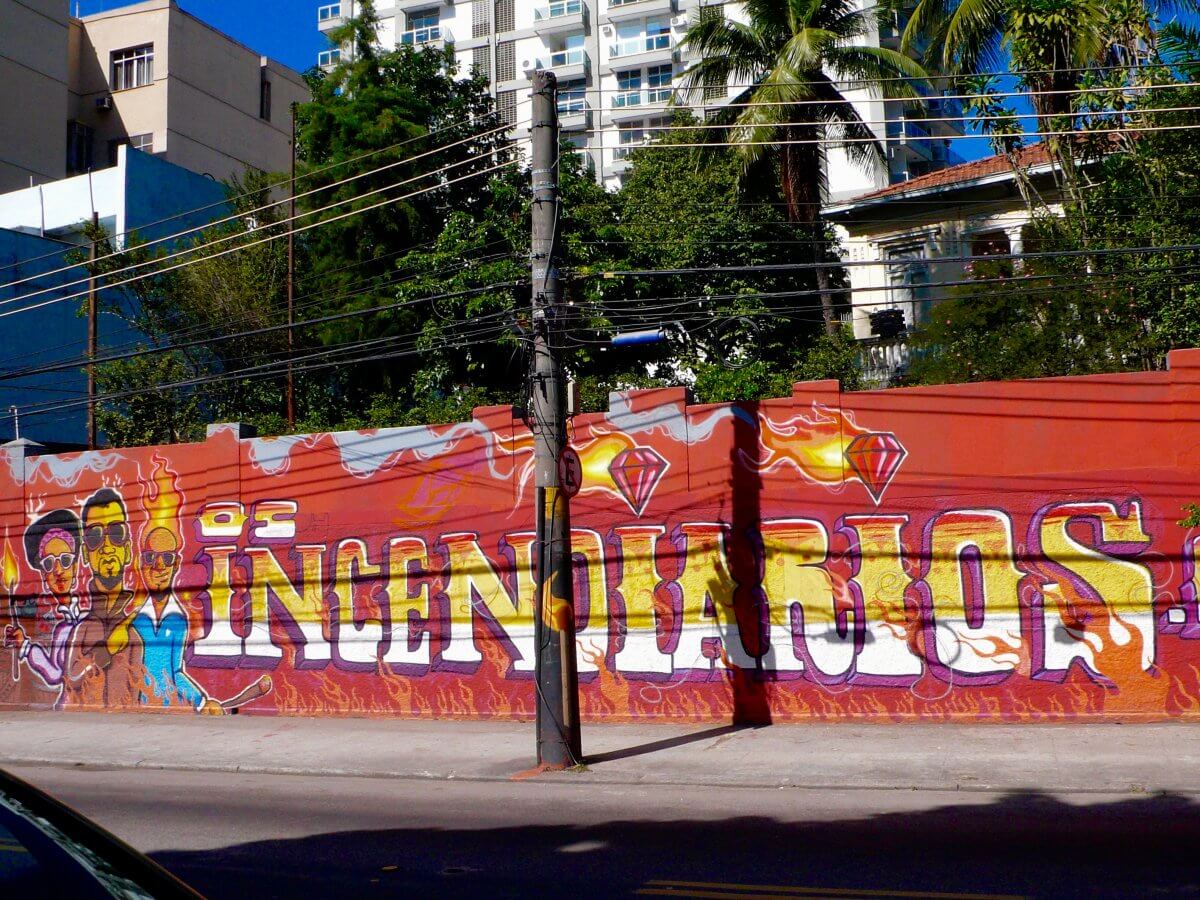 Among many street artists and writers, the black-tie monkey stencil of Natafamilia is easy to spot. The collective Muda stands up as an alterntative to tags and bombs, using tiles into industrial wastelands or abandoned sites.
JR was one of the first European artists to enter the favela, covering houses with giant eyes paste-ups of destitute women living there. In 2016, he is back again in Rio, to pay tribute to the Olympics athletes and pasting-up bigger and bigger (no wonder when your reverse initials are RJ)
Street artist JR honors a Sudanese athlete who's missing the Olympics with a towering mural in Rio
Last but not least, few bonus goodies :
The amazing timelapse work of Joe Capra, aka Scientifantastic that you'll find on The Creators Project's site :
http://thecreatorsproject.vice.com/fr/blog/10k-timelapse-of-brazil
The relevant work and infos about favelas by Flora Charner
https://www.beaconreader.com/flora-charner/a-brief-history-of-rio-de-janeiros-favelas