There have been radical changes as the city is engaged in a large urban restructuration plan in the port area since 2009, removing the freeway Perimetral and sprawling turnpikes in favor of up to date transportations including a brand new tram recently commissioned. Known as the business district of RJ, Centro is so busy that you may go straight to the point, directly to Praça Mauá to discover this ambitious harbour area. First step, the Museu de Arte do Rio (Mar), completed here two years ago. Its exhibition "Color of Brasil" is about to open on August 2nd. Icing on the cake, Mar's rooftop has the best views on Porto Maravilha and onto the state of the art Museu do Amanha, the one of a kind neo-futuristic structure by Catalan architect Santiago Calatrava.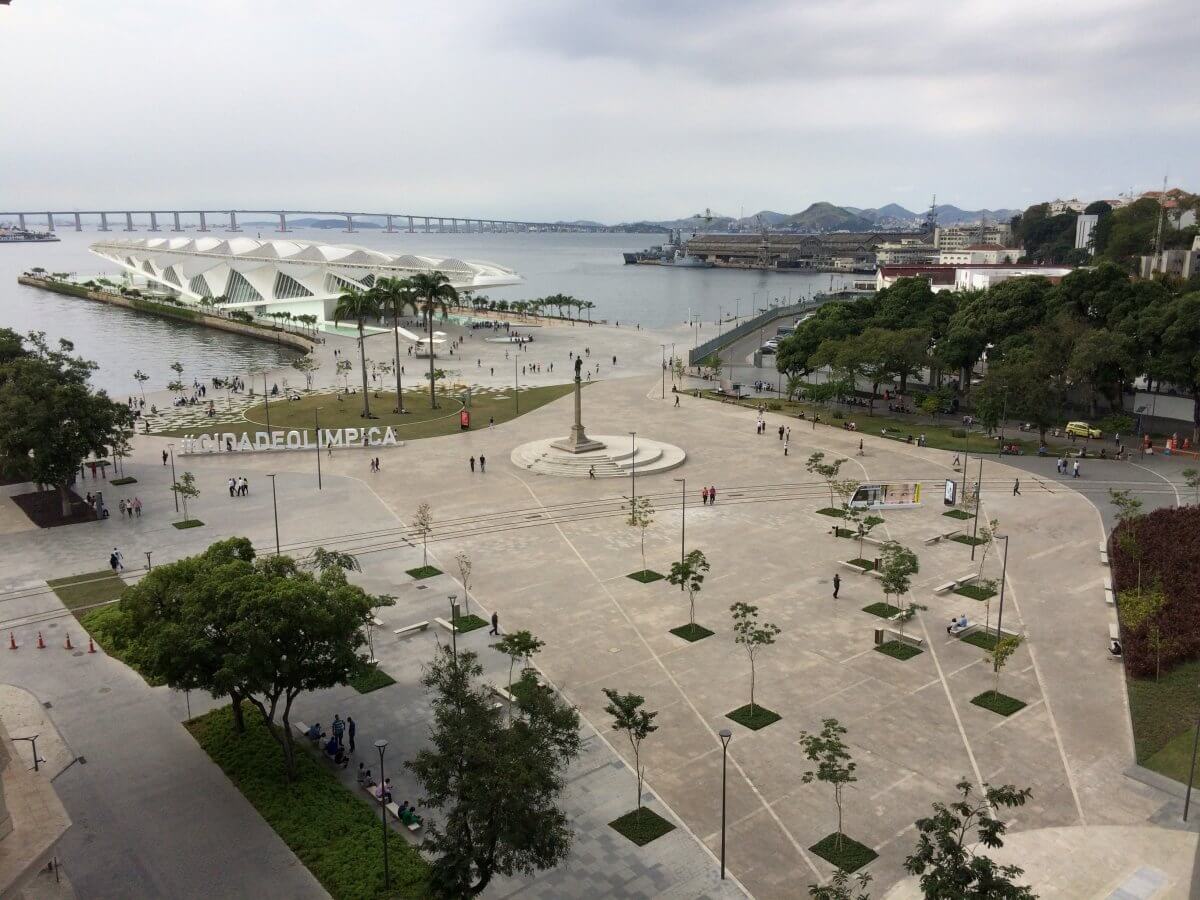 Next stop is required for selfies : bet that #CidadeOlimpica hashtag at square's junction will hit the web very shortly.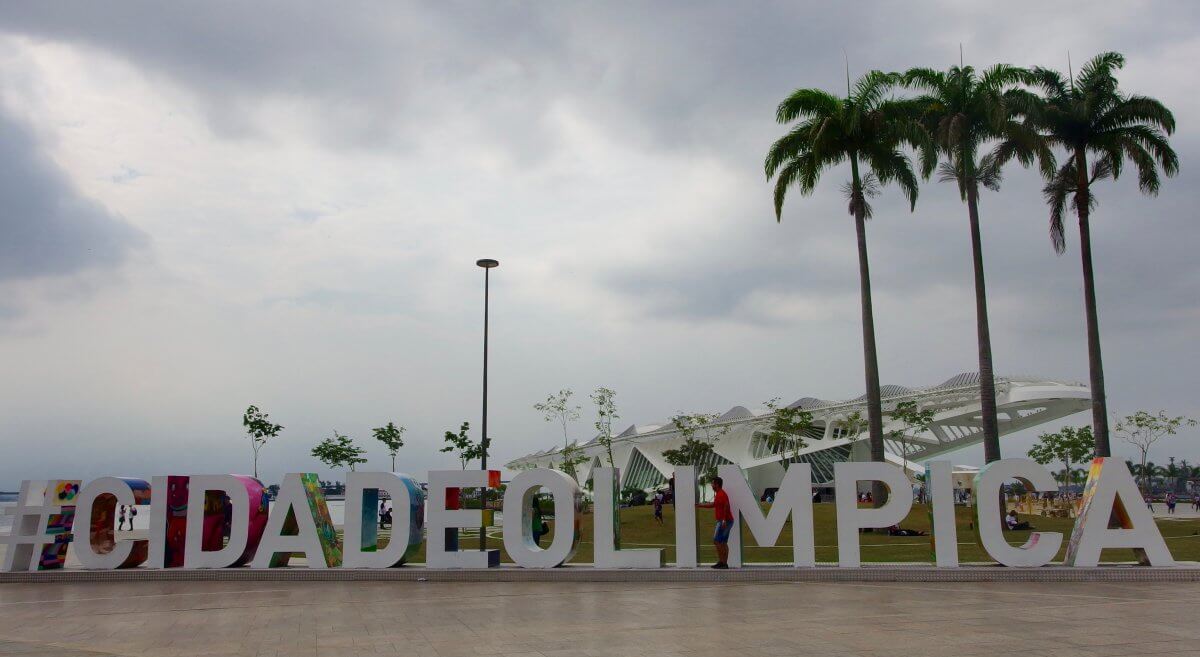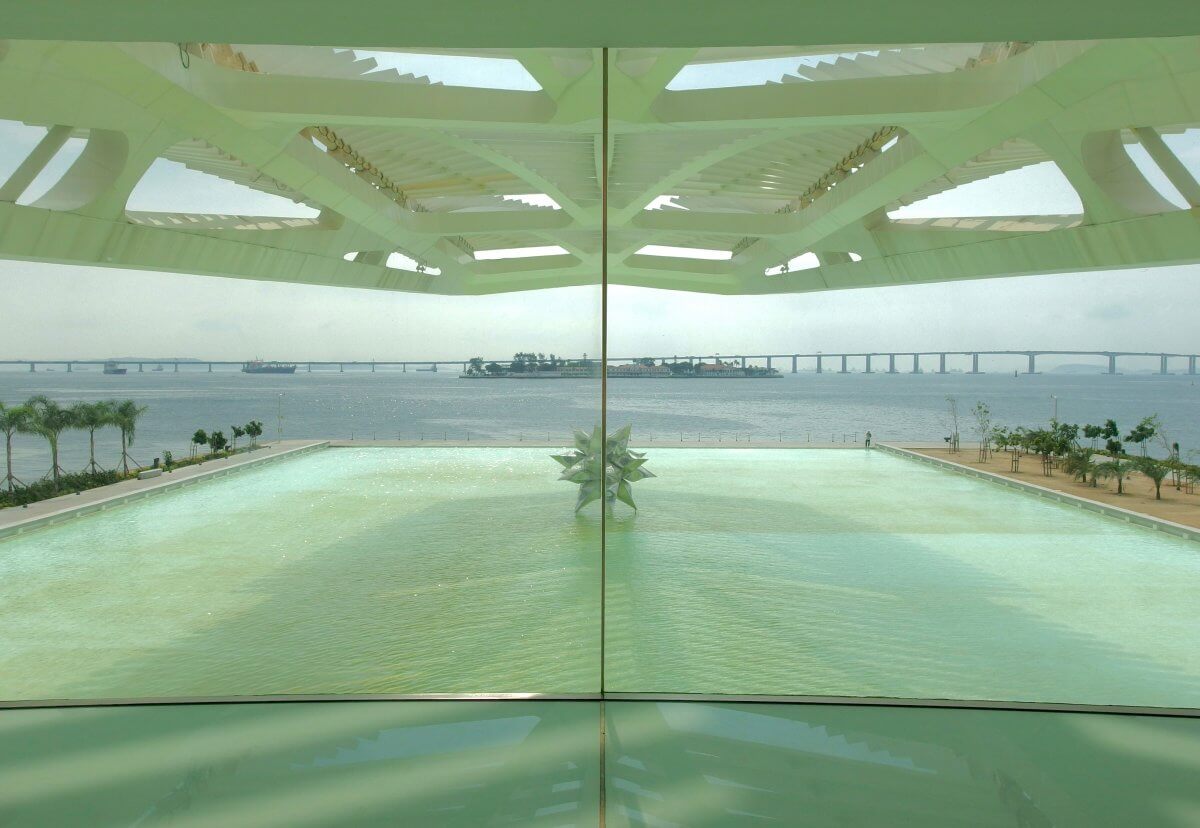 You'll probably have to queue up at the museum entrance, but the scenography inside is really worth the wait. You may stroll through five different spaces along the 200-meters-long hall and displays, ranging from the origins of the planet to our possible futures (you'll read all cartels and captions in sweeping your magnetic entrance card on them).
It's not a conventionnal museum for objetcs -Amanha means tomorrow – but  a museum for ideas, mixing science and art, and heading to think and shape the next 50 years of life on this planet in a sustainable coexistence. Don't miss the playful Santos Dumont exhibition ; a replica of his plane stands at the front door. Neither the walk around the peculiar construction. With solar wings that bristle, the building attempts to set new standards of sustainability for the city, using 40% less energy, but powered from the sun and the deep water cooling system taping at nearby Porto Maravilha.
Plaça Mauá
www.museudeartedorio.org.br Open 12pm-7pm Tuesday-Sunday. Entry R$10 or free on Tuesdays.
www.museudoamanha.org.br Open Tuesday-Sunday, 10am-6pm. Entry R$10 or free admission on Tuesdays.
NB : one unique ticket 16R$ enables to visit both museums.